Active Roster
The team behind Dream Team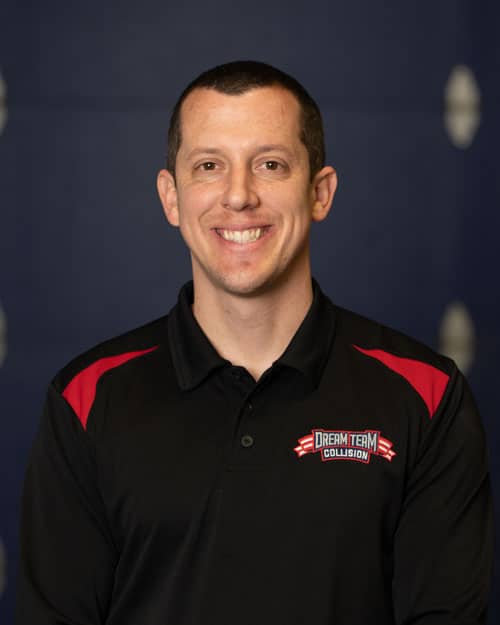 Todd has been in the collision repair industry for over 19 years. Todd graduated from James Madison University in 2002 with a bachelor's degree in business. Directly after college, Todd accepted a job with one of the nation's leading insurance companies as a claims adjuster. This opportunity allowed him to learn and understand the complete collision repair process from the insurance company's point of view. After a couple of years, Todd decided he wanted to expand his horizons and accepted a job with one of the largest collision repair shops in the entire Hampton Roads area.
From there, Todd excelled and continued to grow his knowledge and expertise in the collision repair industry from a body shop's perspective. After 4 years, Todd went on to manage another local repair shop for 8 years. Todd built his network of connections on both sides of the industry and decided it was time to venture out on his own. He opened Dream Team Collision, Inc. in 2015 based on the principles of being the best in customer service and quality with a sporty twist. Those who know Todd will tell you he has strong attention to detail and organization. He wanted to give customers a better choice for their vehicle repair needs by assembling a team that simply is the best in the game. He is I-CAR platinum certified and has the expertise, knowledge, and connections to coordinate and oversee your vehicle's repair from start to finish.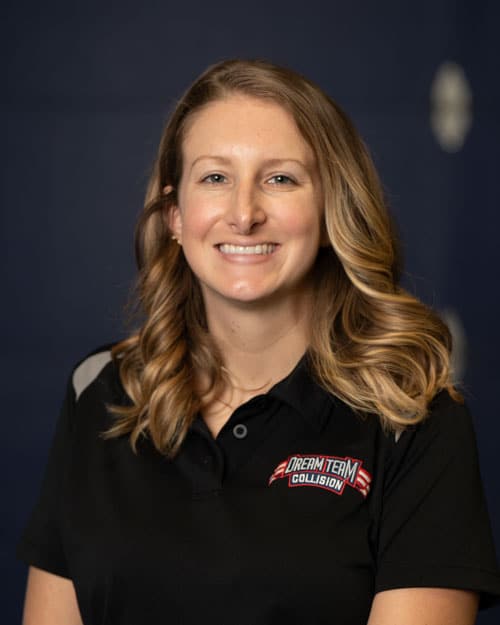 Brittany Norr
Office Manager
In 2010, Brittany graduated from Old Dominion University with a bachelor's degree in business accounting. She spent a few years working for a private accounting firm, as well as part-time work as a pharmacy technician. Now, Brittany is our office manager and currently works part-time, alternating days with Melody. Hard work and dedication is just part of what sets her apart. She also has strong customer service and organizational skills coupled with a friendly personality and positive attitude which makes her an intricate part of Dream Team Collision. She offers our customers assistance in a polite and professional manner and will be glad to answer any questions you may have regarding the repair process.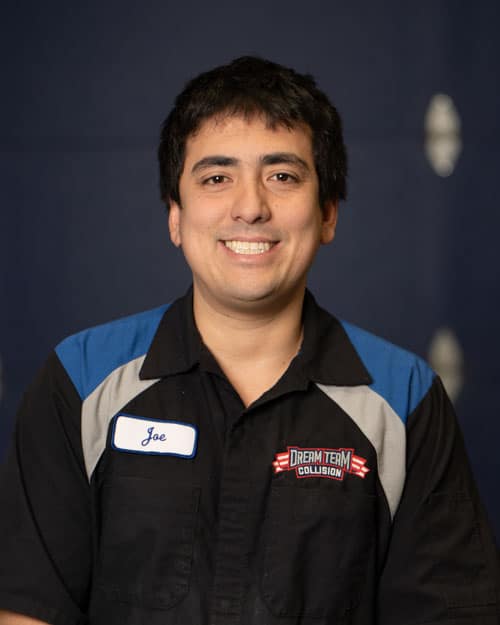 Joe is the backbone of Dream Team Collision. He was our first hire and was brought on board because of his excellent skills in automotive painting. With over 17 years of experience and the reputation around town as being one of the best out there, it was a no-brainer signing him to the team. Joe worked with Todd for several years prior to the existence of Dream Team Collision, and their ability to work together continues to produce spectacular results. He is a very hard worker and the ultimate team player. Even though he is great at what he does, he constantly strives to improve to be the best.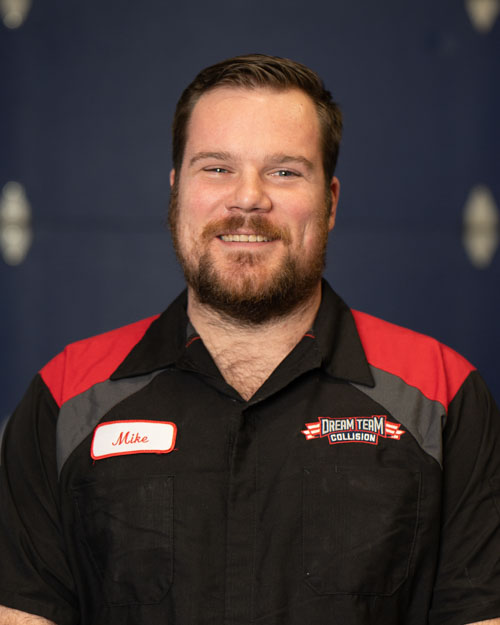 Michael Escobar
Body Technician
Mike has been in the collision industry for over 17 years. He has experience on both sides of the fence from hands-on collision repairs to office management. He is an I-CAR platinum certified technician and takes a high level of pride in his work. Mike understands what it takes to excel in this industry and is always seeking to learn new repair methods and technology. His knowledge, friendliness, and focus on quality makes him the perfect fit to our team.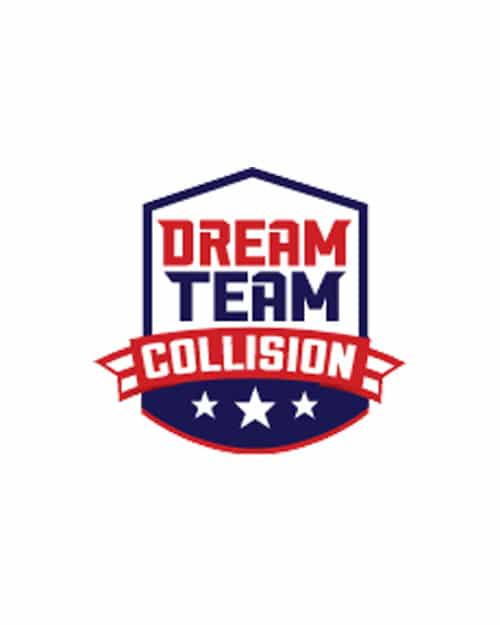 Koalton Taylor
Body Technician
Bio Coming Soon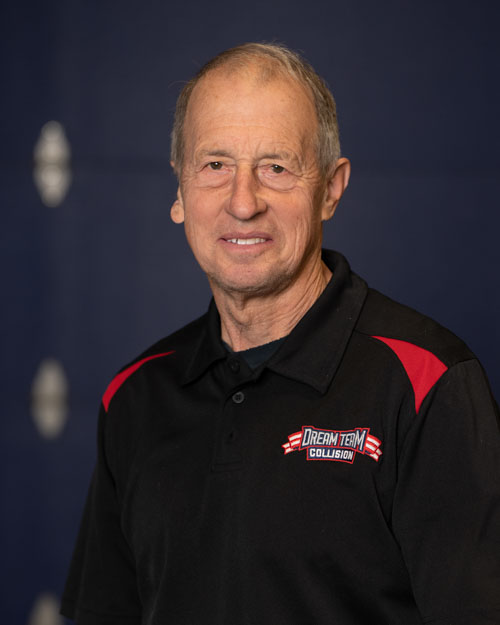 Donald Bartnik
Shop Assistant
Don is Todd's dad and helped make the dream of Dream Team Collision a reality. Being retired from government employment, Don has come on board to help our team continue our success. He has learned a lot about the industry and provides plenty of help in the shop with duties including equipment maintenance, cleaning vehicles, and keeping the shop organized for our technicians. Don is always willing to lend a helping hand to our team.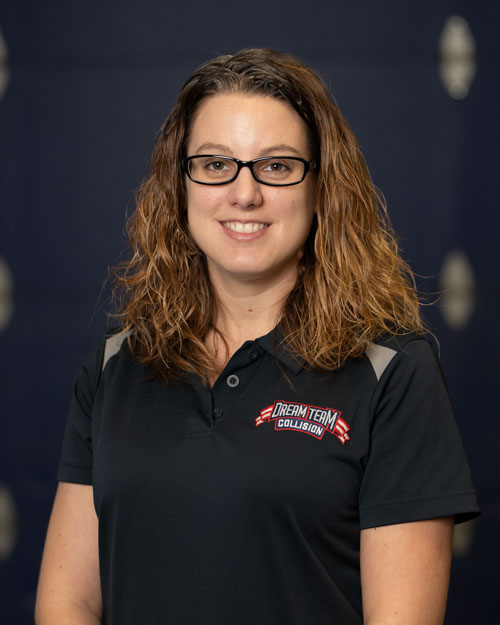 Melody Brock
Asst. Office Manager
Melody has been working in the collision repair industry for 5 years. She is our assistant office manager and currently works part-time, alternating days with Brittany. She is currently working on getting her Associate's Degree in interior design. Melody has a wonderful personality and provides excellent service to our customers. She is very friendly and inviting and is always willing to help any way she can. She has strong attention to detail and helps keep the office running smoothly.